Are you on holidays on the beautiful Island of Crete?
Rent a Chef & Traditional Cooking Class has designed to provide you a unique, traditional home dining experience. Traditional Cooking Class brings a restaurant-style dining experience to your very own home or accommodation. Homemade cooking at your home, from real-life Cooks.
Traditional Cooking Class provides everything needed to serve you, including plates, cutlery, cooking equipment and clean everything up after as if we were never there. Enjoy a night of good company and amazing traditional food.
Request your Private Cook in Heraklion, Rethimnon and Lasithi area.
Tell us how many people you are, how many days or nights you want our services and dates, eventual dietary requirements, villa or accommodation location
Let us know your menu choices
You will receive the quote in a very short time
When the quote is accepted, your booking is confirmed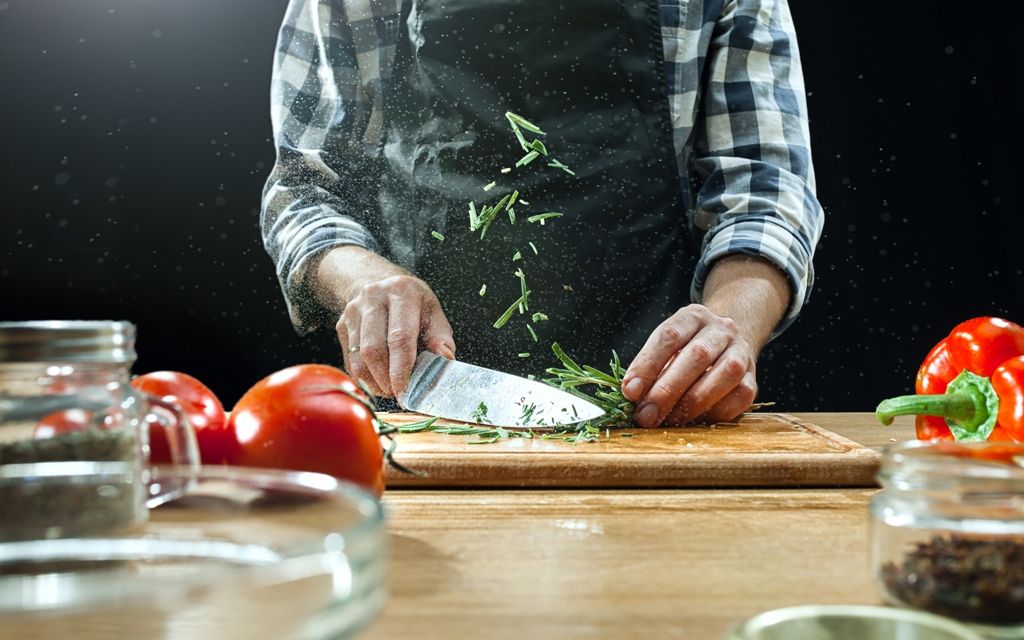 Mediterranean Cuisine
Traditional Cretan Cuisine
Cretan Fusion Cuisine
Exclusive Menu
Unlike many other ethnic cuisines, Mediterranean cuisine is not the product of a specific ethnic group or culture. Rather, it is a label referring to the culinary trends shared by a diverse array of peoples that live in the region around the Mediterranean Sea.
Bring a fine dining restaurant atmosphere right into your home by hiring, A Private Cook to prepare a memorable multi-course plated meal for you and your guests. Whether it's three courses or six courses, A Private Cook is sure to impress you with his creative and delicious Mediterranean multi-course plated meal service!
A Menu Full of Choices will be provided to create your own experience.
In Greek culture, food is so much more than sustenance – it's about culture, comfort, family, and life itself. "If you grow up in Greece, you grow up with your mother chasing you around the house with a spoon".
Cretan cuisine is renowned both in Greece and internationally for its unique ingredients and flavors. Based on simple techniques, it's the variety of local produce that distinguishes the dishes: mountain herbs and greens, bulbs, unique cheeses, fresh fish, the famous Cretan olive oil, and Cretan Raki a bracing grape brandy.
There's no better way to bring people together than a traditional sit-down family-style meal!
Enjoy large food portions with a variety of flavors to share amongst friends and family at a nice long communal table.
A Menu Full of Choices will be provided to create your own experience.
Fusion cuisine is the union of ingredients and techniques that may at first appear incongruous; the "marriage" of cultures on a plate; the composition of fascinating, global flavors. An array of Greek dishes fused with Middle Eastern spices, Italian influences in an Americanized way. Dishes that have been "touched" and "restructured" with new species and slow cooking techniques.
A unique experience of tasting the NEW based on the OLD.
A Menu Full of Choices will be provided to create your own experience.
Enjoy an extensive range of dishes and beverages à la carte. You decide when we may serve you your gourmet menu so you can plan your time on holidays to suit your requirements.
You will dine as if you were in a gourmet restaurant. Choose your menu and dine whenever you would like to. We offer a selection of several starters, main courses, and desserts as well as exclusive wines, Champagne, and freshly-brewed coffee. Our service is tailored exactly to your requirements so you can make full use of your time during your stay.
A Unique Menu will be provided to customize your dining experience.