Chickpeas are a traditional ingredient in the cuisine all over Greece. This salad recipe is one of the many ways it's prepared.
Greek Style Chickpea Salad (Revithia Salata)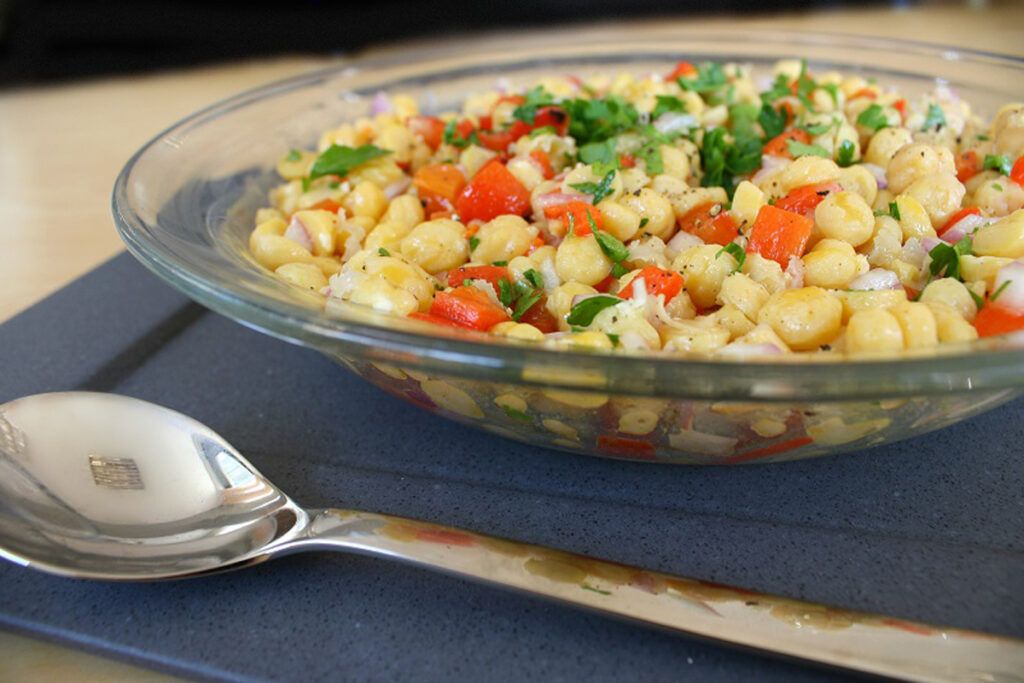 Recipe Ingredients:
30 ounces chickpeas soaked
1 cucumber, chopped
20 cherry or grape tomatoes, cut in half
1 small onion or 1 shallot, chopped
2 cloves garlic, minced
1 recipe ladolemono
1/2 cup crumbled feta cheese
2 tablespoons fresh, chopped parsley
1/2 cup pitted Greek olives, chopped
Instructions on How to Prepare Greek Chickpea Salad:
Drain the chickpeas into a strainer and rinse with cold water. Toss them into a medium bowl. Add the cucumber, tomato, onion and garlic and toss together until well incorporated. Prepare the ladolemono according to the instructions. Pour over the ingredients and toss gently to coat. Top the salad with crumbled feta, parsley, and olives and toss gently. If not serving immediately, you can refrigerate it for up to three days.